About DVS Ltd Creative event marketing agency London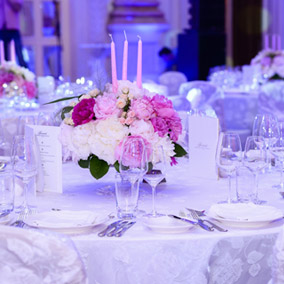 DVS is London's top creative event marketing agency that produce iconic experiential events. To put it simply We Create, You Celebrate. We design strategic experiences that you will not forget. Our unique blend of private events and corporate events works to create premier corporate parties like no other. Our wide ranging expertise has allowed us to create parties for all occasions. We strive to create a journey in our parties, producing an unforgettable experience that continually unveils new elements and surprises as the event unfolds.
We're a small London event management team dedicated to our clients. We work with our clients to understand their ethos and the message they wish to communicate. We then provide an unexpected, creative and individual event solution. As one of London's rising event management agencies, we make it our mission to know all the greatest venues and how to work within them. Tailor making each evening to your needs DVS events can suggest a range of entertainment, lighting and dance floors options to suit all events.
From provocative venue ideas to unconventional entertainment, as one of London's leading party planners, DVS events designs illustrious parties that are absolutely spectacular. From all white parties, to birthday bonanzas, to private dinners and grand banquets, we design glamorous parties for every occasion. Our team look after every feature from presenting flawless cuisine to adding the flowers and intricate details.
Elegant cocktail parties, birthday or conference dinners, your special occasion needs decorations. DVS specialise in designing bespoke events, and we are mindful that decor makes all the difference in the world. Our specialists will work closely to your requirements, communicating with you in every detail, so simply illustrate your perfect surroundings and watch your vision come to life.